EFCE is a caring community committed to intentionally introducing people to Jesus Christ, and inviting them into a loving relationship with Him.
By advancing Christian interaction beyond the traditional church, we seek to re-integrate believers, who are living life outside, into the greater Christian community. The Nexus Project seeks to re-connect believers to their biblically prescribed functions of: learning, praying, fellowshiping, worshiping and evangelizing.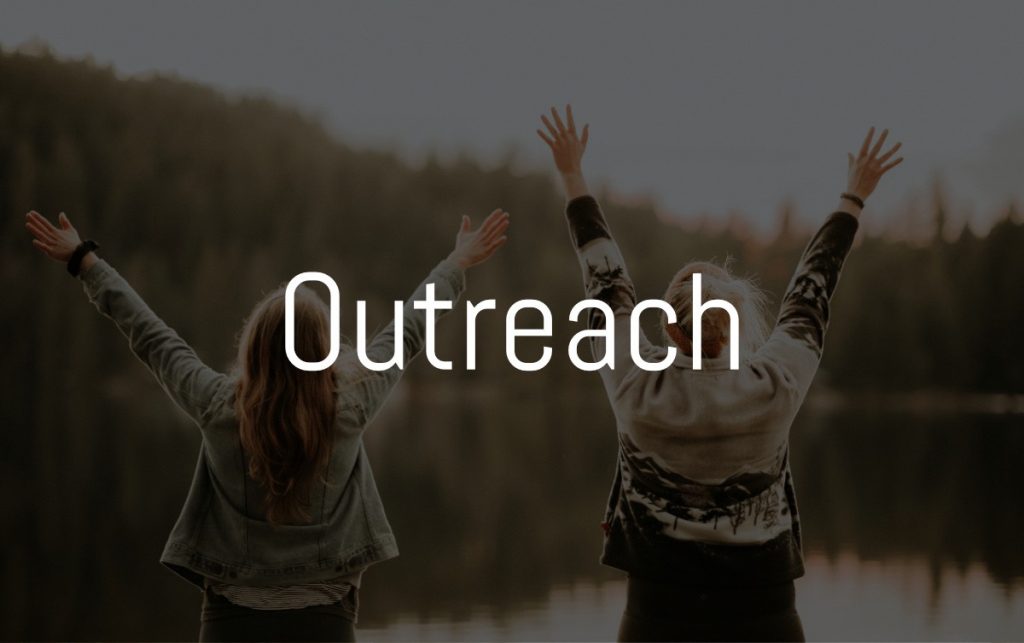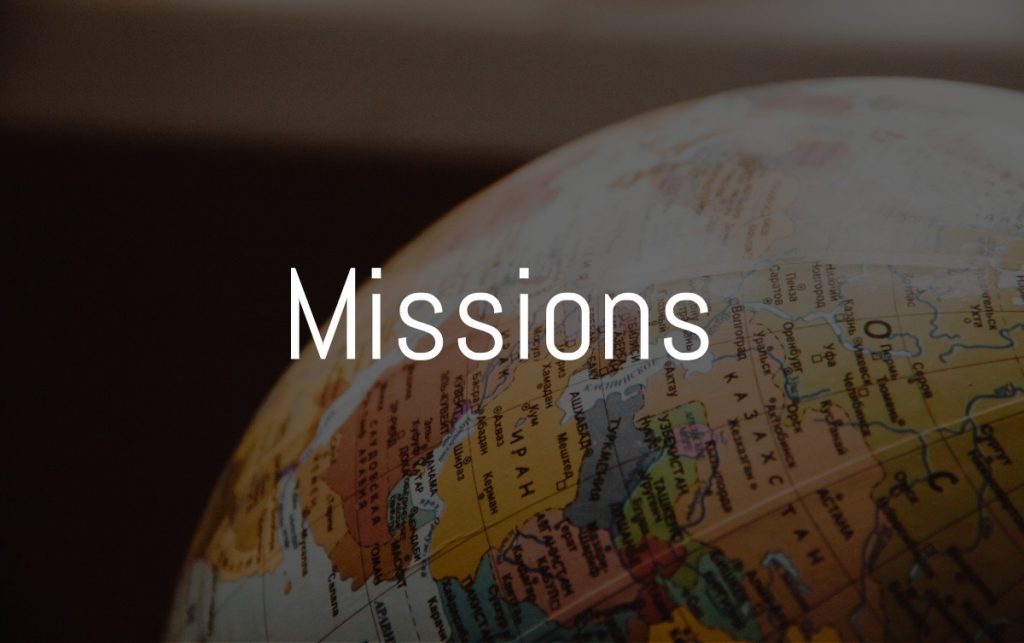 EFCE is a church with a heart for missions and missionaries, with an emphasis that is both local and global. We believe that the work of the church is missions and the work of missions is the church.
Numerous short-termed and several career missionaries have been sent out from EFCE over the years. Several missionaries, around the world, are supported regularly in the budget. Mission agencies along with several viable charities receive help, during the course of the year as needs arise, resources allow, and the Lord leads.
For more information about the Evangelical Free Church of Canada Mission visit their website.
Throughout the year,  a missions information session is held at the church at 8:30 am. In addition to enjoying fellowship, a 20-minute missions presentation is given. These presentations may be our own short-term missionaries reporting back or career missionary presentations from around the world.
Sunday School programs are available for all kids aged 2 through Grade 12. Our programs exist to introduce children to Jesus, to teach them God's Word – the Bible and to disciple them in their faith. Starting this fall there is also a class for adults.
Sunday Mornings - 9:45 am in the Fellowship Hall
There is a children's program offered for all kids age 2 through Grade 6 with songs, memory verses, and Bible lessons on Sunday Mornings during the Worship Service.
The church hosts a week long Vacation Bible School (VBS) – a summer day camp for children aged 3-12 during the summer. There is singing, snacks, Bible stories, games and crafts. Dates vary, please contact the church office for more details.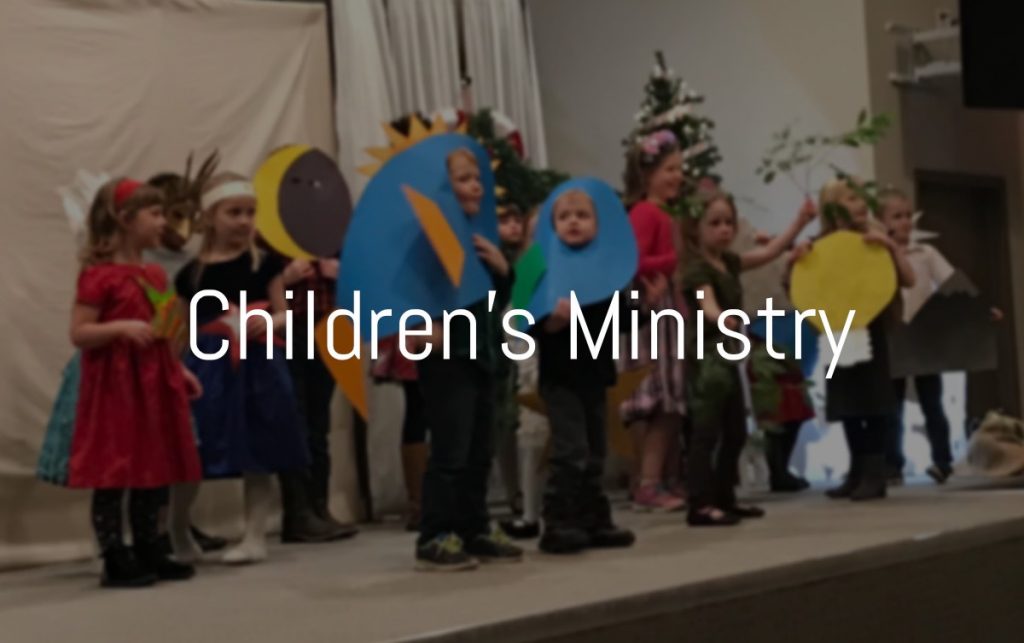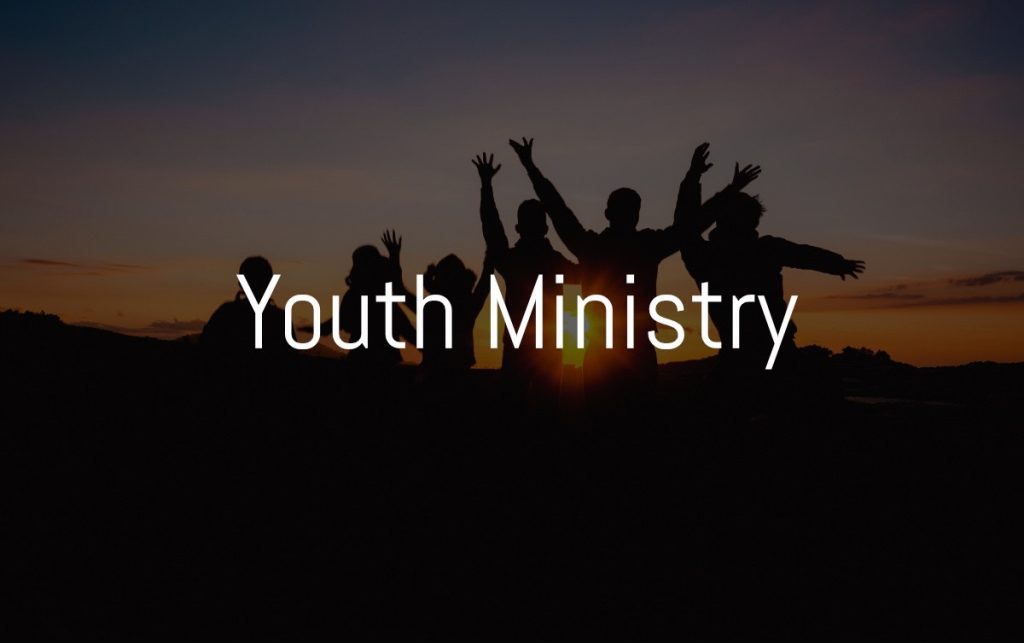 Youth ministry programs are available for students ranging from grades 7-12. Our programs exist to teach teenagers about God, and invite them into a relationship with Jesus. We also aim to build into our community by providing a safe and fun place for young people to hang out with their friends and be mentored by caring adults.
Fridays 7:00pm - 9:30pm at the Church
Meet at the church Friday Nights for an evening of fun with friends. We have a variety of games and activities planned each week, followed by a message and snacks!! 
Sundays 10:00am - 10:45am at the Church
For those interested in going a little deeper and studying God's Word there is youth Sunday School, Sunday mornings meeting in Pastor Austin's Office.
The Women's Ministry (WM) is an active group of women who aim to encourage one another in their faith and connect women of all ages by creating opportunities for friendship, discipleship and growth.
Tuesdays 10:00 am - 12:00 pm at the Church
A Women's Bible Study meets together to study God's Word on Tuesdays from 10:00am-12:00pm at the church. All women welcome!
The WM enjoys sharing time together monthly or bi-monthly. Activities range from crafting to horse-drawn wagon rides, campfires, a Spring salad suppers and Christmas party. There is a little something for everyone.
This group meets the second Tuesday of the month starting at 7:00 pm.
What is a get together without food? The Food Committee offers potlucks, picnics, outreach BBQ and lunches after special events.
Whether you've recently been in the hospital or have just welcomed a new child to the world, this group of ladies' assist in arranging meals, visits and small thoughtful gifts.
The library offers a wide variety of books; children, youth, adult fiction and non-fiction. As well, there are DVD's and books on CD. A little something for everyone.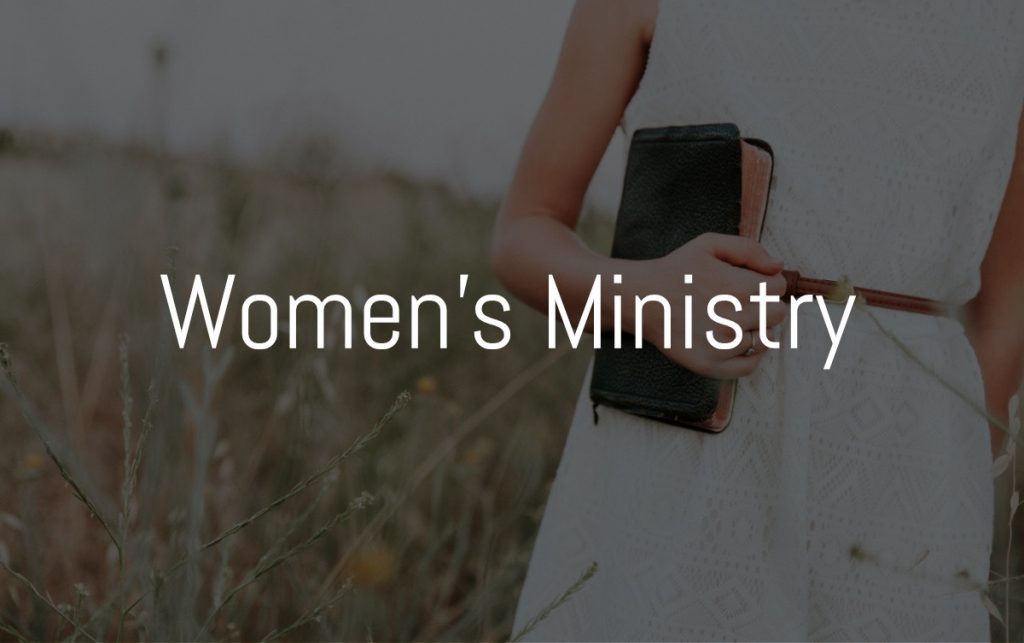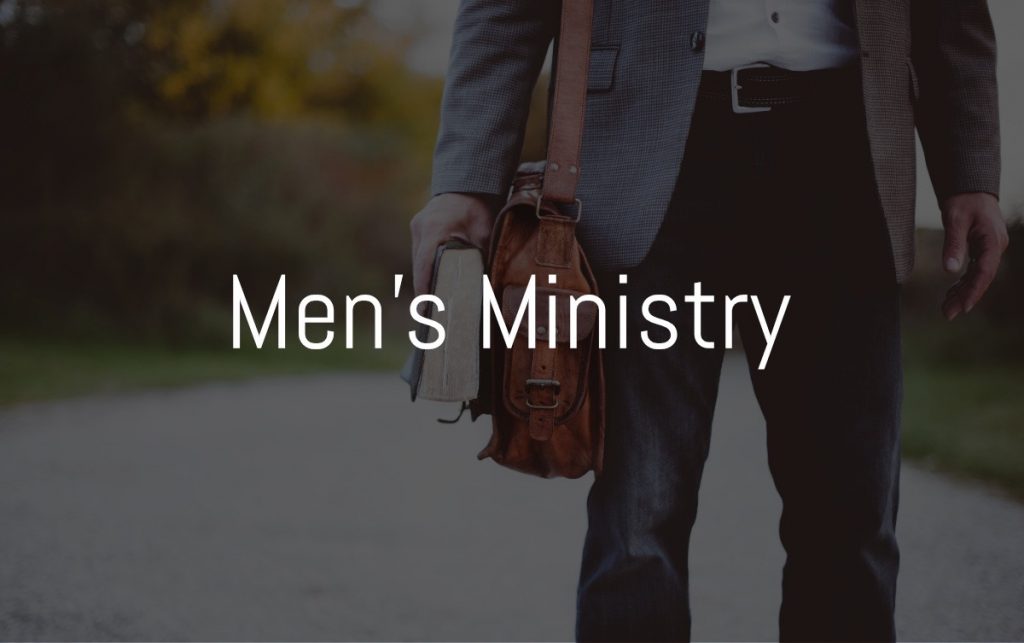 The Men's Ministry exists to encourage men to connect with each other and facilitate comradery, discipleship, spiritual growth and accountability. Newcomers are welcome to attend any time.
Men's Ministry meets the second Monday of the month for Games Night 7:00 pm
There are other special events throughout the year, including activities like skeet shooting, golfing, fishing, motorcycle rides, etc. They're always looking for new ideas! See the church bulletin for more details or contact the Church office.
Activities and fellowship geared to those 55 and older for the purpose of connection, growth and outreach.
Wednesdays 2:00-4:00pm at the Church
Come for a visit, a cup of coffee, table games, and great fellowship. 
Senior's Lodge Ministries
Thursdays bi-monthly 3:00-4:00pm at Heart Haven
Fridays bi-monthly 10:15-11:15am at Willow Creek
If you would like more information about these services please contact Dale.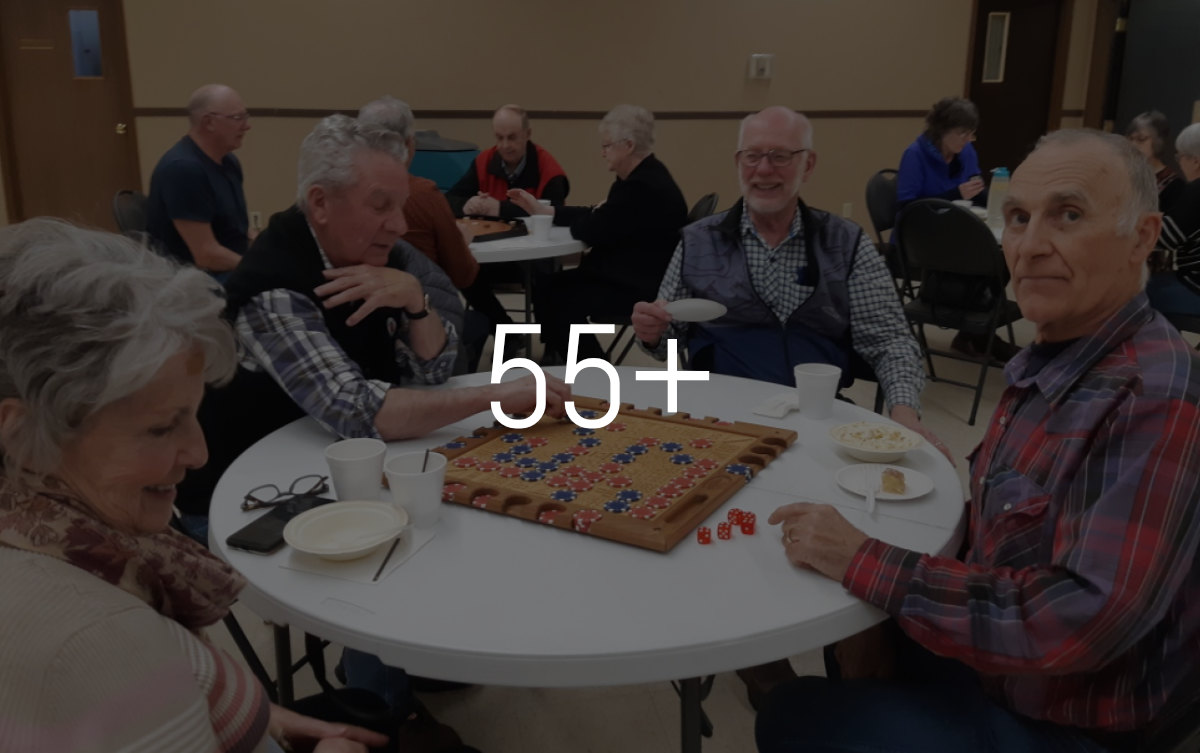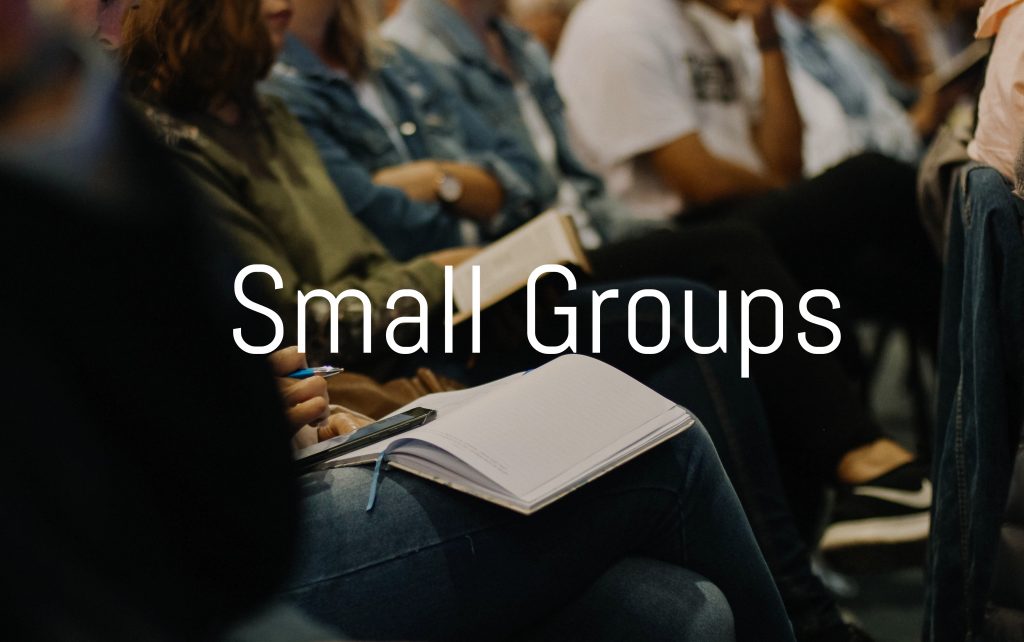 Small Groups are an important ministry in the EFCE. They play a vital life-changing role through Bible teaching, fellowship and discipleship. Big things happen in small groups, and we encourage everyone to find a small group community. Our Small Groups tend to begin in the fall.
Sunday Evening Bible Study
Sundays 6:00-7:30pm at the Church
From September to April all are welcome to join the Sunday Evening Bible Study, from 6:00pm-7:30pm at the church, lead by Pastor Mark. Come and go deeper into God's word! 
Mondays 8:00-9:00pm Online
A study on Christian Basics. For more information or to receive the link please contact the church office. 
Tuesdays 8:00-9:30pm Online
Join in from the comforts of home to a study of the book of 1 John. You can find the link in your church email newsletter or contact the church office for more information.
Young Adult's Small Group
Wednesdays 7:00-9:00pm at the Church
The EFCE is a place to belong and be a part of a caring community. The Fellowship Committee is an integral part of the social life of the church, providing opportunities to connect with others and build strong relationships. They organize various activities and get-togethers, such as a New Year's Eve Party, Grey Cup Celebration and Summer Church Campout. See the bulletin for more details.